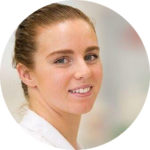 In-tune and insightful reading.
"The reading I had with Stefan was unlike one I have ever had before. It has been very useful to me. He gained relevant insight into my current circumstances and gave sound advice on how to deal with it. All this occurred with minimal input from me. I would strongly recommend."
Jessica Zammit
PHD Student, Molecular Science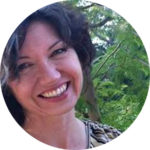 Magic…
"I was surprised by the emotional depth and accuracy of my reading with Stefan. Without any leading questions from me, his reading pinpointed the main areas that I was struggling with, and gave me insights to explore further. Some of these were areas that I felt quite emotionally vulnerable around, and Stefan held the session lightly with intent, and made the space very safe.

When I did start to ask questions, the clarity that was offered was helpful and precise. I've had other people do readings for me but never have I had one that was so finely tuned and precise. If you're feeling drawn to having a reading, I'd definitely recommend seeing Stefan."
Brenda Sharpe
Art Therapist & Student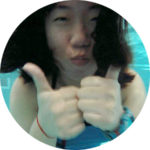 Amazing experience.
"The Psychic Reading with Stefan was a very amazing experience for me. I didn't have to tell Stefan my questions. He answered all of the questions inside my heart.

During the session I had a feeling of wanting to cry. Before I felt like no one knows me and now finally someone understands me.

Stefan kindly guided me. He told me about some of my talents and ways I can really own them, and also areas of myself I can improve. I got a lot from this reading."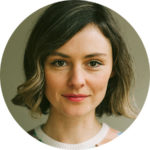 Awesome reading!
"During a Psychic Reading I had with Stefan, I felt understood. I received a lot of clarity and a sense that I'm on the right path, I'm not crazy, along with some helpful pointers about what to do next.

I was afraid it wouldn't relate to me at all, it would miss the mark. Inauthentic. But it was totally spot on, very true, undeniable.

I liked how easy it was to book and arrive and then BANG, here we go! Straight into it. I liked being able to ask questions.

Go see Stefan to get clarity about what you're feeling unsure about. He has an amazing ability to tune into exactly where you're at and speak to what you need to hear."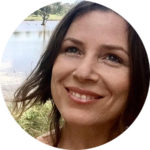 "Stefan was really committed to insuring that I contact my own inner guidance. I found that after only one session with him, I was able to move firmly into a powerful decision about my health. The result of that decision has been life changing."

"Stefan Markworth is a beautiful soul and has been my mentor for over 2 years. I first joined Stefan's Meditation classes to help me calm my mind to enhance my Acting skills. I had no awareness at the time how much it was going to change my life. Stefan taught me to access my natural ability to seek truth, trust my intuition and receive mental clarity through my heart space. I am now unlearning old behaviour patterns that do not serve me and connecting with my higher self. I am opening up channels to my psychic abilities, which are developing fast. I always look forward to my classes with Stefan as I leave feeling joyful, energised and clear. I am truly grateful to have him as my teacher. He is gifted and genuine."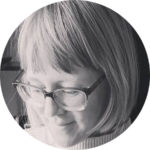 "I had been exploring my spirituality and I had a very strong longing to connect with spirit guides for some time when I first came to Stefan's classes. My ego was putting all sorts of resistance in my way and it took me a while to be open to exploring what was on offer. Stefan talked about being able to feel love and connect with helpers of love and light and I was afraid that I wouldn't be able to experience these things. When I really chose to 'take a risk' by attending classes, I felt my resistance dropping away and began to choose to be open to experiencing what was on offer. It is easy to see that Stefan has journeyed for a long time and embodies what he teaches. The experiences I have had in classes have been soft, loving, gentle and subtle, yet profoundly clear in guiding me on my journey. Stefan holds classes in a warm, comfortable environment. He creates an incredibly safe and nurturing space and he is a wonderful authentic teacher. I would recommend Stefan's services to anyone who is ready to take the time to really feel into their hearts and is willing to trust that helpers of love and light are really there and to be tender with their own vulnerability and be open to exploring."
Louise
Evaluation, Capacity Building, Mentoring for Social Change

"Over the last three years I have experienced Stefan's guided meditations, which always bring new awareness, and professional readings, which have been proven to be very accurate counsel. This year I experienced an extremely confining illness for months, and Stefan came to sit and visit with me many times. I deeply valued his stable, masculine presence, which always honoured my feelings and authentic experiences. When I was processing my own journey and insights, he listened and reflected the wisdom that was evolving within me. In times when I experienced grief and despair he offered stability and the universal reminder that as difficult as things were – it was temporary. Stefan embodies a deeply sacred masculine presence and a wealth of refined spiritual practices."
Michelle Irving
Strategic Policy Advisor, Partnership Manager, Personal Development Coach and Mentor at livingwisdom.biz

"I saw a post online and was drawn to having a past life session with Stefan, although I had not always been open to the idea of past lives when I was younger, something was telling me this was the session I needed. I was thoroughly blown away with how visceral and powerful the experience was. The two past lives I experienced were profoundly real to me. It was like unlocking parts of myself and bringing them into the now. They were very different from one another. I discovered strengths and possibilities for myself, I remembered lessons and felt emotions very strongly. They rally came to life! It was a little bit like reuniting with old friends. Stefan has a remarkable way of taking you deep with a gentle and relaxing manner. I felt completely safe, supported and guided. I was moved by his level of presence and care. It was a really wonderful and insightful experience and birthday gift to myself. I feel changed from the experience and I'm really glad that I did it."
Yoyoe Amicus
Art Therapist / Teen Life Coach at yoyoe.com.au

"I love doing testimonials for people who've genuinely touched and made a difference to my life. I met Stefan Markworth about 2 years back when I was conceptualising Divya Amin. He created some amazing videos showcasing my work. Aside from his creative and filmnmaking skills, he also offered me higher guidance and support during challenging times. With his clear guidance and gentle support I was able to move through some difficult intersections and also develop my own channelling abilities. I am excited to support and recommend his latest offering; Essence Experience Series. I cannot recommend a better teacher than Stefan to guide you through this journey."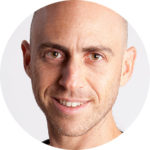 "Stefan is a very intuitive guide/channel and has supported me multiple times when I was in distress, or unsure how to deal with people and situations. It really felt like he was able to tap both into my own truth, as well as to a higher guidance. Highly recommended!"