Receive clear, accurate guidance and inspiration.
I access higher guidance for you. Advice is offered on how best to proceed, to keep you aligned with choices that serve your highest good.

Practical, accessible and inspiring ways you can support your ongoing learning, growth and healing journey is also offered.

You will have more awareness of the love and support available to you. You will be left with greater understanding, clarity, confidence and peace.

An audio recording of the reading is offered and emailed to you afterwards.

Readings are held in person and also over the phone or via Skype.

Investment
90 minute session, $140 / $100 concession
Book a Session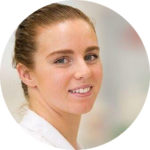 In-tune and insightful reading.
"The reading I had with Stefan was unlike one I have ever had before. It has been very useful to me. He gained relevant insight into my current circumstances and gave sound advice on how to deal with it. All this occurred with minimal input from me. I would strongly recommend."
Kessica Zammit
PHD Student, Molecular Science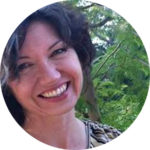 Magic…
"I was surprised by the emotional depth and accuracy of my reading with Stefan. Without any leading questions from me, his reading pinpointed the main areas that I was struggling with, and gave me insights to explore further. Some of these were areas that I felt quite emotionally vulnerable around, and Stefan held the session lightly with intent, and made the space very safe.

When I did start to ask questions, the clarity that was offered was helpful and precise. I've had other people do readings for me but never have I had one that was so finely tuned and precise. If you're feeling drawn to having a reading, I'd definitely recommend seeing Stefan."
Brenda Sharpe
Art Therapist & Student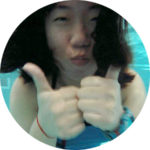 Amazing experience.
"The Psychic Reading with Stefan was a very amazing experience for me. I didn't have to tell Stefan my questions. He answered all of the questions inside my heart.

During the session I had a feeling of wanting to cry. Before I felt like no one knows me and now finally someone understands me.

Stefan kindly guided me. He told me about some of my talents and ways I can really own them, and also areas of myself I can improve. I got a lot from this reading."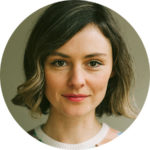 Awesome reading!
"During a Psychic Reading I had with Stefan, I felt understood. I received a lot of clarity and a sense that I'm on the right path, I'm not crazy, along with some helpful pointers about what to do next.

I was afraid it wouldn't relate to me at all, it would miss the mark. Inauthentic. But it was totally spot on, very true, undeniable.

I liked how easy it was to book and arrive and then BANG, here we go! Straight into it. I liked being able to ask questions.

Go see Stefan to get clarity about what you're feeling unsure about. He has an amazing ability to tune into exactly where you're at and speak to what you need to hear."